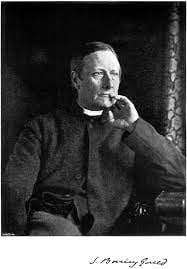 A short story workshop based on the writing of Sabine Baring Gould (2-4pm). Friday September the 1st (2023)
Email: <tavistock.library@librariesunlimited.org.uk>
For details please see: <www.facebook.com/tavistock library> or call  01822 612218
Making Memoirs Memorable – Friday the 5th of May, Tavistock Library (Tavistock Festival) 
A creative writing workshop. Post workshop evaluation comments:
Feel re-inspired. Thank you so much. It's been enlightening afternoon – just like old times! Hope to do many more of these afternoons. Viv

Very interactive and 'hands on" on session, investigating the 'process' of writing memoirs.

Thank you, I've learnt a lot about writing my memoir. Many good ideas for publishing works. L.J.

Really enjoyable and educational workshop.

Great Session. Thank you.

Excellent workshop. Slightly surprised as not expecting memoirs – but fun and informative.

Really thought-provoking session by Vanni. Wasn't advertised as a memoir session in the Moorland Times, but really enjoyable. Thank you! S.B.
Tavistock at War – Writing historical fiction based around Tavistock and those who lived or were stationed in the area during the Second World War, is the theme of a one day workshop at Tavistock Subscription Library. This workshop will be a fund raiser for the Subscription Library. Postponed.
Dancing with Words (inspired by Music) Tavistock Festival Poetry Workshop. Saturday the 7th of May <tavistock.library@librariesunlimited.org.uk>
Evaluations:
Great fun, most enjoyable. (B.B.)
A novel and enjoyable approach. (C.B.)
Very interesting and informative workshop the two hours passed very quickly. (K.H.)
Great stuff, Myfanwy! (F.W.)
For details of a series of Historical fiction writing workshops based on the lives of women writers associated with Tavistock to raise funds for Tavistock Subscription Library<https://tavistocksubscriptionlibrary.co.uk/> see the PDF file below: Writing Workshops 2022 (1) (1)
Evaluations from the February 2022 series of three historical fiction workshops at Tavistock Subscription Library
"Absolutely excellent. Much useful information and background. Very interesting. A lot of fun." (Mr.M.S.)
"Very interesting stimulating course. Lots of good advice and really inspiring. Would come to another course by Myfanwy (Vanni)." (A.S.)
"Inspiration, methods and the encouragement to write. Most definitely take part in another workshop." (V.P.L.)
" A fantastic series of workshops. The work on dialogue alone has taught me things that I'll always remember." (Mr.D.H.)
Feedback from  the Classic Crime Fiction Writing Workshop – Agatha visits Tavistock Library -Thursday the 21st of October, 2021:
"Excellent – more please!" (H.H.)
"Interesting, inspiring and great fun – as always!" (S.O.)
"Another great workshop! Fun and inspirational!"(D.H.)
Feedback back from previous workshops:
'Going Gothic – A creative Gothic writing short fiction workshop inspired by music and songs with a Gothic edge' such as Hector Berlioz's Symphonie Fantastique (1830), Mussorgsky's Night on Bald Mountain (1867) Kate Bush, Siouxsie and the Banshees and Trad-Goth music'.
Feedback from creative participants who attended this workshop:
"Inspiring Workshop! Could there be a sequel?"
"A great workshop. I had a wonderful time and went away with all sorts of ideas to explore. Amazing to fit so much great stuff into just two hours. Thank you, Myfanwy."
"Excellent workshop, very informative. Interesting the use of music with the rhythm of writing Gothic material."
"Thank you- inspiring 2 hours. Choice of music good basis. Is constant beat of popular music consistent with rush (horror) of modern life = Gothic tale?"
"As fascinating, enlightening and motivating as ever- thank you Vanni (Myfanwy)"